Combat Complex Attacks
Distributed Denial of Service (DDoS) attacks are malicious attempts to disrupt the normal traffic of a targeted server, service or network. These attacks bring down even the largest websites by overloading the target's IT infrastructure with more requests than it can handle. Combat these increasingly complex attacks with a layered, automated DDoS protection solution from CloudScale365. Our versatile threat intelligence, cyber threat protection, and anti-DDoS services greatly increase the reliability of your organization's online presence.

Global DDoS Protection
A single solution offering carrier-agnostic, global DDoS protection. Backed by world-class security intelligence and industry-leading DDoS protection products.

Layered DDoS Protection
In-cloud protection from advanced, high-volume DDoS attacks, without interrupting access to your applications and services. Packet-based or virtual flow-based detection.

Automated Detection
Stateless packet-processing technology and cloud-based IP flow analysis, to automatically detect and mitigate DDoS attacks.

Hybrid Protection
DDoS solution can be deployed as cloud-only or a smart combination of in-cloud and on-premise protection.
Load Balancing Between Data Centers,
with Enhanced DDoS Protection
We put the customer servers behind the Global Load Balancer and cloak the IP addresses in the data centers. This ensures multi-layer protection and instant attack mitigation.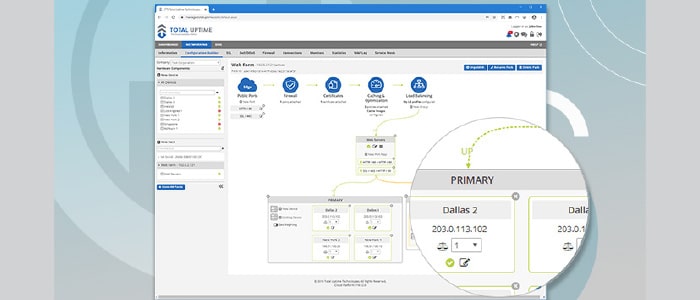 Global Load Balancer
Load Balancing is used not only to achieve geographic redundancy for an application. Our security experts apply a smart combination of DDoS protection and load balancing to mitigate DDoS attacks. Our Load Balancing solution detects device performance and availability in order to dynamically adjust traffic routing in the event of device failure, overload or an attack.
Request a free consultation today.
DDoS Attacks Equal Lost Business
Make Sure You're Protected
If you aren't protected, you're at risk. We're here to help.
Minimize Downtime
Recovering from a DDoS attack can take hours of hard work for your team. Each minute of downtime disrupts your operation and can result in a significant financial loss. Guarantee your uptime by implementing a DDoS solution from CloudScale365
91%
of all organizations experience downtime caused by DDoS attacks
Avoid Huge Bandwidth Costs
According to Gartner, 98% of organizations say a single hour of downtime costs over $100,000. 81% indicated that 60 minutes of downtime costs over $300,000. 33% of enterprises reported that 1 hour of downtime costs their firms $1-5 million.
$300K
is the average cost of 1 hour of downtime
Security and Business Continuity Solutions
from CloudScale365
Managed Services from CloudScale365 work together to give your organization a seamless, cohesive, and secure experience.
Let us handle IT, so you can do what you do best.
"Our COVID-19 vaccination online scheduler leverages its appointment booking technology and 15 years of optimizing appointment inventory to accelerate access to vaccinations. CloudScale365 contributed heavily to the success of our project. Their cloud environment is a high-performance service with vertical and horizontal scaling."
- TECHNOLOGY COMPANY
"In partnership with CloudScale365, over the last 10 years we've deployed numerous critical communication services that allow utilities, enterprises, and public safety agencies to cost-effectively connect with their constituents. Cloud load balancing, with geographic spanning, ups the ante by maximizing technical design flexibility and redundancy."
- TECHNOLOGY COMPANY
"We had a significant challenge of meeting a highly variable demand to the ecommerce store of one of our customers. CloudScale365 helped us to build a tailored solution, which can handle peak demands easily even during Black Friday! Our customer blew out new records for Internet sales during this intense period of promotions."
- TECHNOLOGY COMPANY