Solving Key IT Challenges in the Healthcare Industry
We believe that healthcare providers should focus on delivering world-class care to their patients, not worrying about IT. CloudScale365 has a proven track record of developing and deploying custom IT solutions for the healthcare industry. Our scalable technology suite enables doctors' offices, specialty clinics, standalone emergency centers, and hospitals to step up their level of care and focus on patient-centric services. We identify top industry challenges, and tailor efficient solutions to overcome them.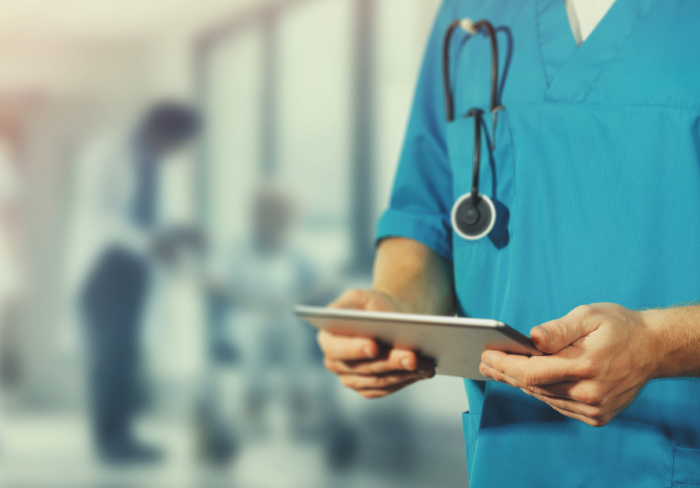 IT is time-consuming. CloudScale365 experts will build a fully-managed custom IT infrastructure and optimize IT operations for efficient performance across distributed environments—freeing up valuable time to spend with patients.
Downtime is costly. Our solutions guarantee 24/7/365 availability of critical applications and resources.
Security is crucial. CloudScale365 protects your patients' electronic health records against privacy breaches and data loss, monitors legacy systems to guarantee updates and apply vulnerability patches, and provides secure access for all users with comprehensive endpoint security.
Compliance is complex. We ensure your organization is compliant with regulations, such as HIPAA and HITECH.
Simplicity is key. Cover all of your IT needs with a single, dependable vendor.
Move Your Practice Forward with CloudScale365
We'll help you protect sensitive health data while managing evolving compliance and security requirements.
Provide personalized patient care
Make patients the priority, not IT. Seamless and secure access will get you there.
Eliminate complexity
We're here to help you streamline IT operations and optimize costs.
Stay secure and compliant
Complying with industry and government regulations helps reduce security risks to your organization and clients.
Be prepared
Plan and proactively protect your organization's vital assets, become cyber-resilient, and embrace digital transformation with ease.
Want to learn more about managed IT services for healthcare providers?
Delivering the Healthcare IT Managed Services You Need
From designing highly available and scalable infrastructure projects, handling application availability, facilitating virtual healthcare and helping you meet HIPAA compliance requirements—we've got you covered. At CloudScale365, we know the main bottlenecks in the health industry. Our experience and deep understanding allow us to build IT solutions tailored to your organization's specific needs.