Launch Your Applications
with our Managed Hosting Solutions
Our team of ops professionals will act as an extension of your team. Our emphasis on managed hosting solutions comes from our roots as a consulting and software development firm. We support widely-used application services on our Public Cloud, Private Cloud, and our Platform-as-a-Service solutions.

High Performance
Latest generation hardware and performance optimizations ensure that your app hosting meets and exceeds the need for speed.

Instant Scalability
Expecting peak traffic or increased demand during promotions? No need to worry, with our Platform as a Service offering, we can instantly scale up or down your application hosting.
Guaranteed Uptime
We know that every second of downtime comes at a cost. That is why we deliver redundancy and protection on every infrastructure layer.

24/7/365 Monitoring
Our 24/7/365 proactive monitoring systems detect any downtime or potential threat and we notify you and assist you to fix.
Superior Support for Your Hosted Applications
CloudScale365 delivers unrivaled support for your chosen applications, regardless of the source. Our 24/7/365 technical support team will verify that the application is installed correctly and ready to go. We'll provide on-ramp assistance to help you deploy your site or web application. Some of your available choices are:
Application Servers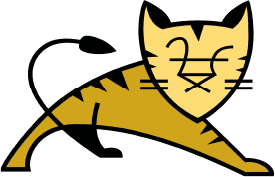 Apache Tomcat
The technical environment is one of the most important factors when choosing a Tomcat host for your Java application. However, it is not the only factor. We are the preferred Apache Tomcat hosting provider for thousands of Tomcat users because of our superior Java hosting platform and deep technical expertise on what it takes to support and host Java applications.
Glassfish
Not just another Java application server, but the Open Source Java EE Reference Implementation. What this means is that the GlassFish server supports all of the Java EE functionality with the highest possible level of conformity to the Java specifications.
WildFly
It sets the standard for fast, lightweight, flexible, and stable Java application services. Formerly known as JBoss AS (Application Server), the renaming represents more than just a cosmetic change. According to an announcement by Red Hat, Inc., the commercial entity behind JBoss, "WildFly represents both a brand refresh for the project and a renewal of its vision to drive the next generation of application server technologies."
Database Servers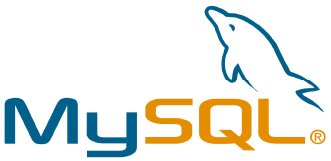 MySQL or MariaDB
MySQL is the database server of choice for the new generation of web applications built with the most popular programming environments. Made by the original developers of MySQL, MariaDB is a drop-in replacement for MySQL. MariaDB is a community developed fork of MySQL.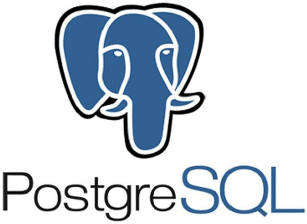 PostgreSQL
Widely used relational database management system with a proven architecture that has resulted in a strong reputation for reliability, data integrity, and performance. PostgreSQL is the database server of choice for many developers of enterprise grade applications due to the product's focus on scalability and the ability to handle a high number of concurrent users.

MS SQL Server
Windows hosting service is fully compliant with Microsoft licensing requirements. It not only gives you the best and most reliable technical environment for Windows and ASP.net hosting, it is backed by a team of experts familiar with Microsoft support for enterprise grade hosting customers.
Dev Stack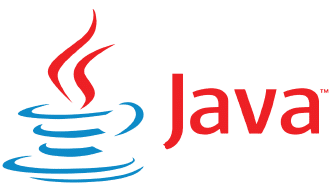 Java
Referred to as "The Everywhere Platform For a Connected World", Java is the most popular programming language for the development and operation of enterprise-grade, mobile, and web applications. Java has achieved widespread acceptance for application portability and the development of a large infrastructure of tools, libraries and extensions.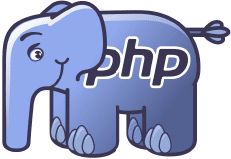 PHP
The most widely used general purpose scripting language for web development. Some of the busiest sites on the web are written in PHP, but the language is also used for basic web sites due to its ease of use and widespread acceptance.

Python
Interpreted high-level general-purpose programming language, emphasizing code readability with its use of significant indentation. Its language constructs and object-oriented approach aim to help programmers write clear, logical code for small and large-scale projects.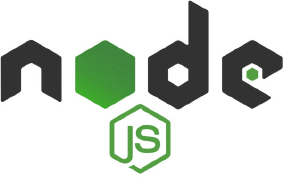 Node.js
A portable, JavaScript runtime environment that runs on the server, rather than on the browser. With Node.js, dynamic pages are created before the content is sent to the browser, ensuring performance and compatibility with any browser or device.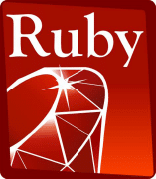 Ruby
A popular object-oriented programming language known for a simplicity of syntax and structure. Ruby has the power and flexibility to tackle a wide range of programming tasks, including simulations, 3D modeling, robotics, web applications and more.
Your Application Hosting Combined with a
Unique Set of Professional Services
You can rely on CloudScale365 experts and a unique set of professional services to get the most out of your hosting infrastructure. Our state-of-the-art cloud environment guarantees the security, reliability, and availability of your CMS website.
"Our COVID-19 vaccination online scheduler leverages its appointment booking technology and 15 years of optimizing appointment inventory to accelerate access to vaccinations. CloudScale365 contributed heavily to the success of our project. Their cloud environment is a high-performance service with vertical and horizontal scaling."
- TECHNOLOGY COMPANY
"In partnership with CloudScale365, over the last 10 years we've deployed numerous critical communication services that allow utilities, enterprises, and public safety agencies to cost-effectively connect with their constituents. Cloud load balancing, with geographic spanning, ups the ante by maximizing technical design flexibility and redundancy."
- TECHNOLOGY COMPANY
"We had a significant challenge of meeting a highly variable demand to the ecommerce store of one of our customers. CloudScale365 helped us to build a tailored solution, which can handle peak demands easily even during Black Friday! Our customer blew out new records for Internet sales during this intense period of promotions."
- TECHNOLOGY COMPANY
Managed Application Hosting