Build a Custom Highly Available Load-Balancing Cloud
CloudScale365 offers a geo cloud load balancer solution that spans data centers to achieve a scalable, high uptime configuration for your mission-critical application. Our fully monitored, geographically redundant configurations are reliable, economical, and designed to meet your need for maximum uptime. Our experts can configure and implement a custom highly available geo spanning solution that fits your needs for always on-computing. Years of experience working with best in class technologies allows us to design and implement a tailored configuration to meet your needs for scalability and maximum availability. We have experience with both active/active and active/passive configurations and synchronous and asynchronous replication.

External Cloud Load Balancer
We use an external, Layer 7 Cloud Load Balancer to manage IPv4 and IPv6 traffic across geographically dispersed locations. The Load Balancer is unaffected by issues at the data center level, and reliably routes traffic to healthy back end servers.

Scalability to Meet Demand
The load balancing solution can be scaled vertically by increasing the resources allocated to the Virtual Servers, or horizontally by adding instances to the cluster. Our VCS Cloud platform allows you to scale quickly and easily.

Component-Based Solution
We use Virtual Servers and containers (PaaS) for application servers, database servers, and other processes. The component approach is flexible, allowing for custom cloud load balancer solutions without the high cost of dedicated hardware.

Cloud Server Locations
The load balancer can route traffic to any server, at any location. Your cluster can run in our fast, reliable Private Cloud or Platform as a Service solutions. Servers running outside of the CloudScale365 data centers are also supported.
Approaching 100% Uptime For Mission-Critical Workloads
Our highly available geo spanning cloud is tailored for businesses operating mission-critical workloads which need to achieve close to 100% uptime. Our advanced network and proven approaches for load balancing and real time data replication are the foundation for our solution.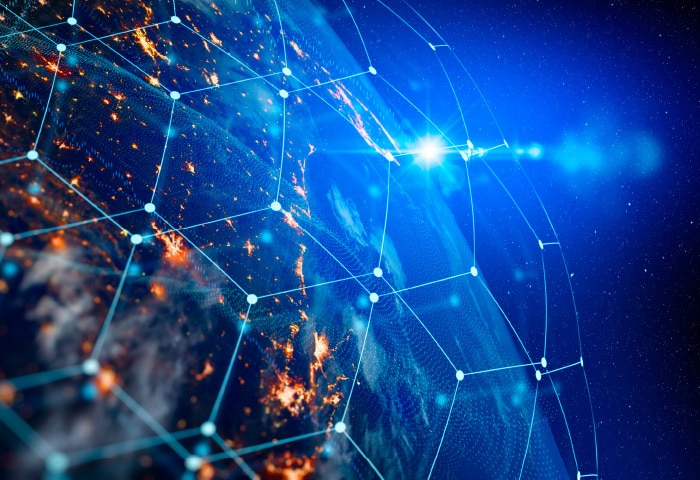 Maximum Security and Uptime
You can rely on the highest level of online security and cyber protection. SSL is used to encrypt all data transmitted to and from the end-user and back end servers. This protection, combined with unbeatable support, will help achieve near 100% uptime of your service!
Enterprises
Software as a Service Providers
Telecoms
Financial Organizations
eCommerce Websites
Healthcare Applications
Manufacturing Organizations
Data Processors
"Our COVID-19 vaccination online scheduler leverages its appointment booking technology and 15 years of optimizing appointment inventory to accelerate access to vaccinations. CloudScale365 contributed heavily to the success of our project. Their cloud environment is a high-performance service with vertical and horizontal scaling."
- TECHNOLOGY COMPANY
"In partnership with CloudScale365, over the last 10 years we've deployed numerous critical communication services that allow utilities, enterprises, and public safety agencies to cost-effectively connect with their constituents. Cloud load balancing, with geographic spanning, ups the ante by maximizing technical design flexibility and redundancy."
- TECHNOLOGY COMPANY
"We had a significant challenge of meeting a highly variable demand to the ecommerce store of one of our customers. CloudScale365 helped us to build a tailored solution, which can handle peak demands easily even during Black Friday! Our customer blew out new records for Internet sales during this intense period of promotions."
- TECHNOLOGY COMPANY