Run Your Applications in the Cloud
Our cloud solutions guarantee high performance, reliability, flexibility, and security for your application services. CloudScale365 engineering experts utilize state-of-the-art infrastructure to provide a high-quality platform for all of your application hosting needs. With no vendor lock-in and pay-as-you-grow billing, it's time to build your online presence with us!

High Performance
Fast services mean satisfied users and higher customer retention. Our platforms use the latest generation Hypervisors—powered by the fastest Intel CPUs—a high-speed network, and quick SSD-based block storage.

Simple to Use
Built-in tools and a powerful administrative interface make it easy to use your CloudScale365 platform. You don't need advanced technical training or provider-specific knowledge to take advantage of our platforms.

Labor-Saving Automation
Smart automation saves time and simplifies complex tasks. The included OS templates, reusable resources, and tools make provisioning easy.

Security and Isolation
Each CloudScale365 platform is designed with security in mind. Our Private Cloud platform includes geo-spanning VXLANS, a private VPN for secure administrative access, access control at the Virtual Machine level, and more.
Flexible Solutions for Maximum Performance
CloudScale365 provides everything you need to build and scale your business.
One Hosting Solution,
Multiple Application Choices
Whether you choose our Virtual Cloud Server platform or our Platform-as-a-Service, CloudScale365 supports a wide variety of popular application services. Get your blog, online store, wiki, or portfolio site off the ground quickly with our Web application hosting services.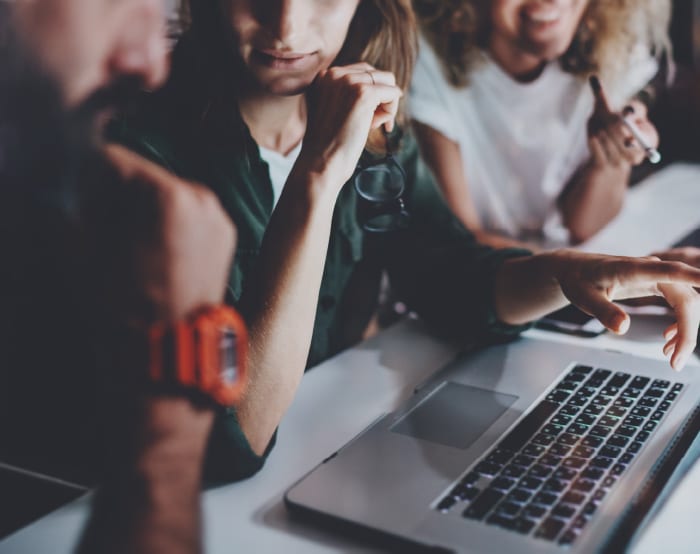 Managed Application Hosting
We understand that managing your application hosting infrastructure is a time-consuming and often overwhelming task. By choosing Managed Application Hosting from CloudScale365, you can rely on our team of cloud engineers to architect, deploy, and manage your hosting service, ensuring uptime and performance for your application services.
High Availability. Uptime is guaranteed for your applications.
Next-Level Security. Our experts will respond to issues detected by our security monitoring services and take care of your infrastructure's security.
Future-Proof Your Cloud Deployment. You can be sure that your servers will always use the latest technologies and services.
On-Demand Tech Support. Our experts are available 24/7/365 to help you with any issues that you might encounter.
Let's determine the best hosting option for your organization.
Application Hosting Bundled with the
Right Set of Professional Services
Rely on a set of professional services to get the most out of your application hosting service. Ensure the security, reliability, and availability of your services with the comfort of knowing that everything runs in a state-of-the-art Cloud environment.
"Our COVID-19 vaccination online scheduler leverages its appointment booking technology and 15 years of optimizing appointment inventory to accelerate access to vaccinations. CloudScale365 contributed heavily to the success of our project. Their cloud environment is a high-performance service with vertical and horizontal scaling."
- TECHNOLOGY COMPANY
"In partnership with CloudScale365, over the last 10 years we've deployed numerous critical communication services that allow utilities, enterprises, and public safety agencies to cost-effectively connect with their constituents. Cloud load balancing, with geographic spanning, ups the ante by maximizing technical design flexibility and redundancy."
- TECHNOLOGY COMPANY
"We had a significant challenge of meeting a highly variable demand to the ecommerce store of one of our customers. CloudScale365 helped us to build a tailored solution, which can handle peak demands easily even during Black Friday! Our customer blew out new records for Internet sales during this intense period of promotions."
- TECHNOLOGY COMPANY