Protect Your Devices—on and off the Network
Are the devices your employees use secure, or is your organization vulnerable to cyberattacks, data loss, and unauthorized access? In theory, securing these devices is a must, but in practice, administrators often find it a challenge to do so. CloudScale365 endpoint solutions empower administrators to enforce, manage, report, and educate users—all under one console, for a multi-pronged approach to defense.

Comprehensive Security
We'll secure your organization's data at rest, in use, and in transit on endpoint devices.

Zero-Day Protection
Our purpose-built endpoint security solution prevents advanced attacks.

Innovative Threat Prevention
Our static, dynamic, and behavioral detection and prevention technologies use advanced AI to provide high catch rates and low false positives.

Insightful Response
With continuous collection of comprehensive raw forensics data, CloudScale365 provides full attack remediation capabilities for your clients and partners.
Advanced Endpoint Security from CloudScale365
Trust CloudScale365 to secure your servers, workstations, and mobile devices. We'll manage your endpoint security to decrease risk, ransomware, and downtime, while you can focus on your business.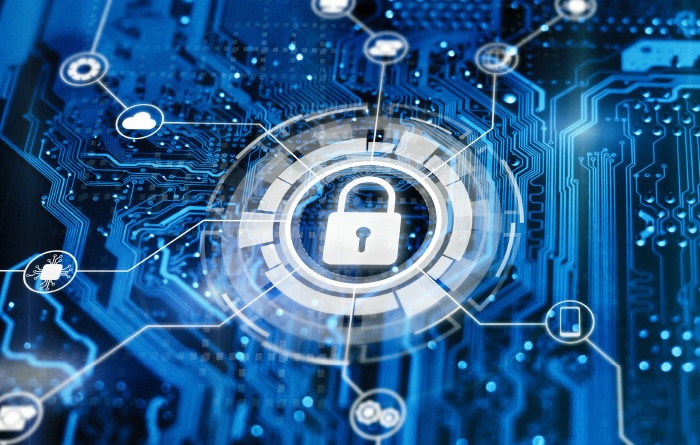 Detect and Protect
Our advanced endpoint security solution provides automated forensics data analysis for detailed insights into threats. For Zero-Day threat analysis on endpoints, we offload processing to the so your employees remain productive.
Prevent Zero-Day malware and phishing attacks
Protect against ransomware
Identify and contain infections
Detect threats from any source
Analyze and act on security incidents
Secure your data (full disk encryption, media encryption, port protection)
"Our COVID-19 vaccination online scheduler leverages its appointment booking technology and 15 years of optimizing appointment inventory to accelerate access to vaccinations. CloudScale365 contributed heavily to the success of our project. Their cloud environment is a high-performance service with vertical and horizontal scaling."
- TECHNOLOGY COMPANY
"In partnership with CloudScale365, over the last 10 years we've deployed numerous critical communication services that allow utilities, enterprises, and public safety agencies to cost-effectively connect with their constituents. Cloud load balancing, with geographic spanning, ups the ante by maximizing technical design flexibility and redundancy."
- TECHNOLOGY COMPANY
"We had a significant challenge of meeting a highly variable demand to the ecommerce store of one of our customers. CloudScale365 helped us to build a tailored solution, which can handle peak demands easily even during Black Friday! Our customer blew out new records for Internet sales during this intense period of promotions."
- TECHNOLOGY COMPANY