No Time for Downtime
In the event of a wired connectivity failure, we have your back. CloudScale365 5G Emergency LAN Restore solutions provide a secure and reliable secondary Internet connection to keep your mission-critical applications running. Protecting your organization while ensuring business continuity is our top priority.

Fast
Our high-speed, out-of-the-box cellular solution has LAN and Wi-Fi built in, making it easy to deploy.

Reliable
Multiple redundant connections to keep VPNs and VoIP deployments up and running at all times.

Affordable
Whether you're deploying 1 device or 1,000+ devices, we offer a cost-effective solution to prevent downtime.

Easy to Manage
Robust cloud management platform that provides visibility, configuration changes, notifications, and firmware updates to your devices.
Internet Failover Solutions for Every Organization
Our number one goal is to keep your organization secure and running in the event of a wired connection failure.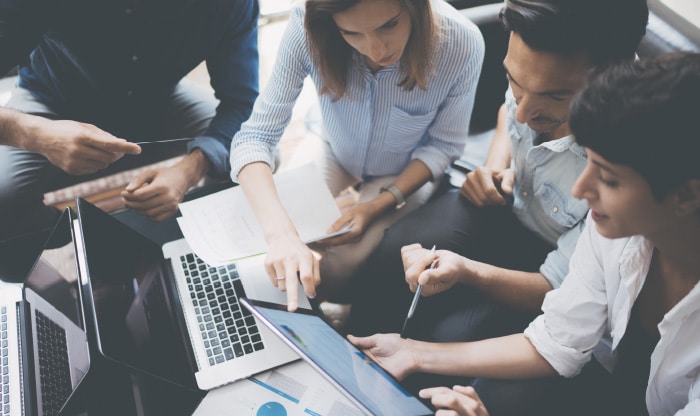 We've Got You Covered
CloudScale365 5G Emergency LAN Restore solutions ensure:
Continuity. Your organization runs normally while technicians are on the way.
Productivity. Continue to access cloud-based, mission-critical applications.
Trust. When an emergency hits, your employees and clients are covered.
Learn how we can keep you connected, no matter what.
CloudScale365 Managed Services
for Your Dynamic Workforce
Managed Services from CloudScale365 work together to give your organization a seamless, cohesive, and secure IT experience.
Let us handle IT, you focus on driving your business!
"Our COVID-19 vaccination online scheduler leverages its appointment booking technology and 15 years of optimizing appointment inventory to accelerate access to vaccinations. CloudScale365 contributed heavily to the success of our project. Their cloud environment is a high-performance service with vertical and horizontal scaling."
- TECHNOLOGY COMPANY
"In partnership with CloudScale365, over the last 10 years we've deployed numerous critical communication services that allow utilities, enterprises, and public safety agencies to cost-effectively connect with their constituents. Cloud load balancing, with geographic spanning, ups the ante by maximizing technical design flexibility and redundancy."
- TECHNOLOGY COMPANY
"We had a significant challenge of meeting a highly variable demand to the ecommerce store of one of our customers. CloudScale365 helped us to build a tailored solution, which can handle peak demands easily even during Black Friday! Our customer blew out new records for Internet sales during this intense period of promotions."
- TECHNOLOGY COMPANY