eCommerce IT Solutions that Accelerate Growth
Every eCommerce business has unique IT needs. At CloudScale 365 we specialize in creating custom IT solutions that allow you to scale your business and provide an outstanding customer experience. For each project, we assembled a team of IT professionals that will help you at every step of your Cloud journey—from designing a custom infrastructure and deploying cutting-edge technologies, to monitoring performance, optimizing speed and increasing conversion.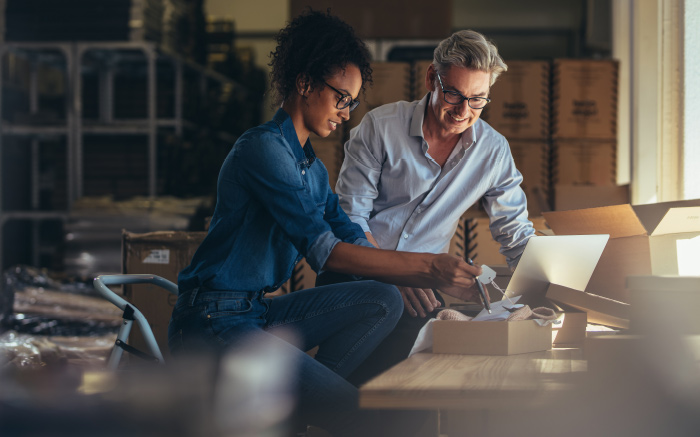 Analysis. We analyze your project and requirements, determining the technology needed to future-proof your infrastructure.
Development. We architect the needed infrastructure and implement all the supporting services, such as disaster recovery and backup. We review the proposed architecture with your team to validate and modify as needed.
Testing. We conduct stress tests to be sure your new infrastructructure will behave as expected.
Deployment. Our engineering team deploys the custom solution and assists in launching your ecommerce store.
Optimization. The Ops as a Service team continuously monitors and optimizes your site to guarantee top speed and performance.
Run Your Store From the Cloud
Build and deploy your online store on our fast, secure, and reliable cloud platform.
Scalable infrastructure
Your eCommerce environment needs to grow with your business. With CloudScale365 you can scale your resources based on your store's needs.
Server-level caching
It's proven that speed has a huge impact on conversion rates in your store. CloudScale365 uses server-level caching to guarantee fast load times and decreased server resource usage.
Security and isolation
We deliver DDoS Protection and Cyber Security solutions to guarantee that your online business is always up and available.
Optimized stack
Our stack uses the latest technologies including Apache, Nginx, PHP-FPM, and MySQL/MariaDB to speed up the loading time of your store.
Discover our managed IT solutions for eCommerce providers
Building the Right Technology Stack for eCommerce Leaders
When working on an eCommerce project, our experts apply extensive knowledge and experience gathered in our work with global eCommerce leaders. The CloudScale365 team of cloud architects, engineers and security experts will help you choose the right technology to take your online presence to the next level.