Get the Best Cloud VPS Deal for Your Business Our Cloud VPS offerings come with exclusive promotions and free power-ups for a limited period in December.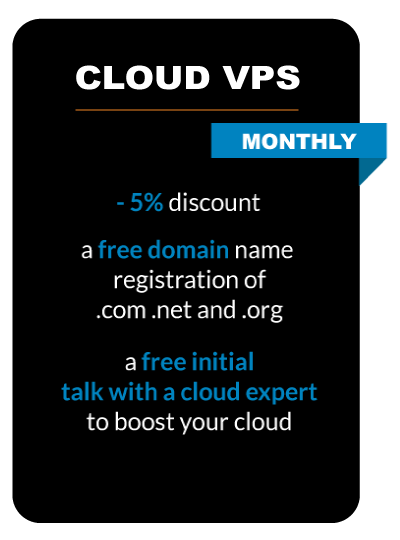 PROMO CODE:
BFday5%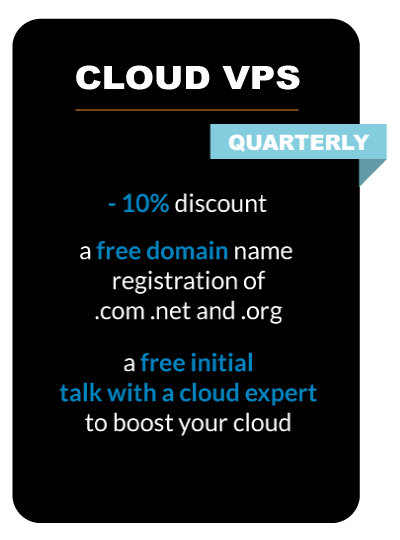 PROMO CODE:
BFday10%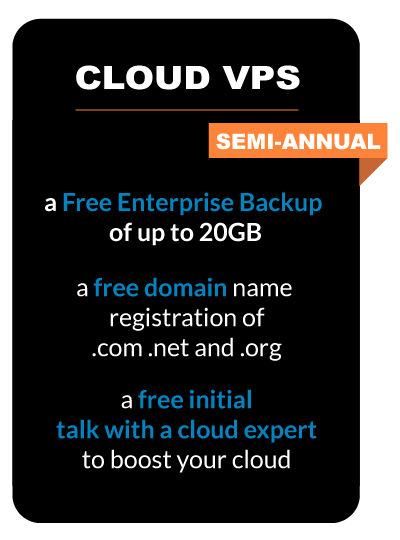 PROMO CODE:
BF20RIC or BF20ATL*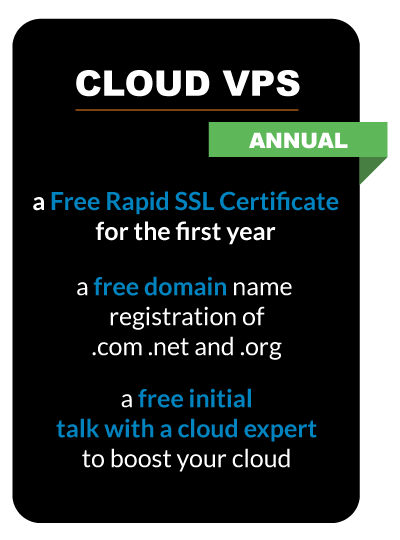 PROMO CODE:
BFRSSL
*When ordering the semi-annual Cloud VPS subscription, you can choose the location of up to 20 GB free Enterprise Backup between our Atlanta Data Center and Richmond Data Center.
Use Promo Code BF20RIC for Richmond and BF20ATL for Atlanta.
Read the full Terms and Conditions of the Winter Promotion.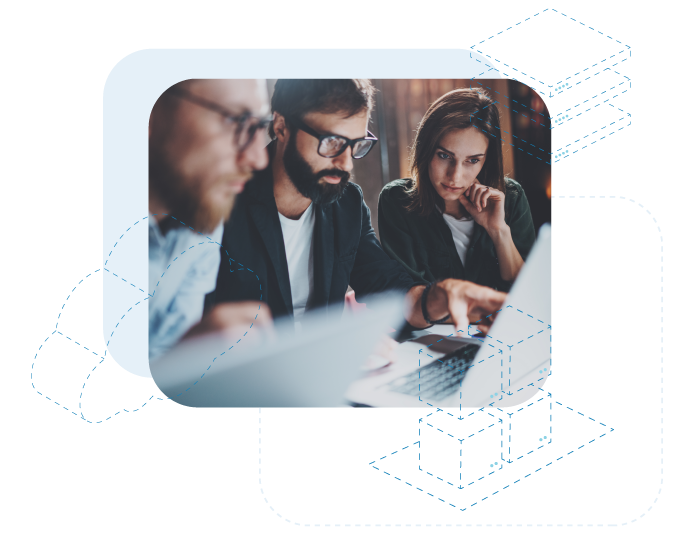 A Powerful Cloud Solution with Guaranteed Performance to Boost Your Business
Blazing Fast Performance
Customizable Resources
Data Redundancy
Easy-to-Use Control Panel
Site Accelerator (CDN)
Free SSL Installation
Security and Monitoring
Deploy your custom-fit virtual cloud server within minutes. Resize your VPS resources independently at any time. Enjoy a seamless and efficient cloud experience, backed by expert technicians devoted to your success.
Do you need help building your reliable custom cloud solution? Take advantage of a free initial consultancy with one of our cloud experts!