CloudScale365 announces its participation as one of the exhibitors at the Small Business Expo 2023 on March 29th in Philadelphia. Small Business Expo is America's largest business-to-business trade show, conference, educational, and networking event for small business owners, entrepreneurs, and start-ups. This is an excellent opportunity for businesses to build their network and find the right solutions to help their business develop and grow.
Technology Helping Small Businesses and Start-ups to Innovate and Increase Profit
CloudScale365 has a proven track record in helping small and medium-sized companies reach their objectives through cost-effective and simple-to-implement IT solutions. We provide fully managed IT solutions for companies to help them excel both in technology and their business. We will be happy to meet you in Philadelphia to show you how you can offload time-consuming IT today so you can focus on core business drivers tomorrow.

What value does CloudScale365 deliver to small businesses?
CloudScale365 has proven itself as a dedicated technology partner and a single-source IT solutions provider for small and medium-sized enterprises by offering cost-efficient custom cloud and hosting solutions. Our company provides IT Consultancy to ensure you get the right technology tailored to your needs and the specifics of your organization. With a strong focus on security and availability, CloudScale365 ensures its clients' data is protected and always accessible. The company enables communication and collaboration among employees, empowering next-generation remote workers. The technology provided by CloudScale365 streamlines operations, helping businesses grow and succeed in today's rapidly changing market. With a unique combination of personal approach and technology leadership, CloudScale365 stands out as the ideal IT partner for businesses looking to maximize their revenue. At the same time, we take care of their technology stack.
Small businesses and startups can achieve great success and growth with the help of CloudScale365. Our company delivers valuable solutions that streamline internal processes, enhance online security, and transform how organizations use technology. As a single-source IT solutions provider, we make it easy for small businesses to outsource their IT needs and focus on their core operations without caring for a whole IT department. Our team of experienced solutions architects customize IT infrastructure solutions using the latest technologies.
The cloud solutions offered by CloudScale365 allow businesses to ensure their stable online presence and instant scalability in case of need. As a result, your infrastructure grows while your business evolve to support your profitability. In addition, your security and reliability is a top priority for CloudScale365 and we are ready to enable comprehensive security solutions to protect small businesses data and networks. With email security and mobile device management services, businesses can feel confident that their information is safe from cyber threats working from anywhere at any time.
Furthermore, solutions like Microsoft 365 and Managed Desktop are designed to streamline small business operations and enhance productivity by letting them work more efficiently having all the tools they need.
Last but not least, with our 24/7/365 support and the highest level of security, our customers can rest assured that their technology is always in good hands.
We are dedicated to ensuring the security and compliance of all our client's data. Whether you are looking for IT outsourcing, consultancy, or a reliable IT partner, CloudScale365 has you covered.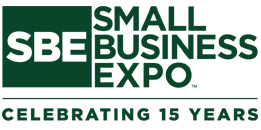 We invite you to stop by our stand at the event and get a free consultancy from one of our experts to learn more about how CloudScale365 can help you achieve your goals through technical excellence. Working with small to medium-sized businesses and start-ups showed us that every company has its individual needs, and we will be more than happy to design a tailored solution for your IT needs.
We look forward to seeing you there!