CloudScale365 will be exhibiting at the premier dental meeting in Tulsa, Oklahoma on April 28 & 29, 2023. The Oklahoma Dental Association is a non-profit organization that aims to advance the art and science of dentistry and promote public health and health services in the state. The event brings together dental professionals, healthcare providers, and industry leaders to share knowledge and discuss the latest advancements in the field.

CloudScale365 is a leading provider of single-source healthcare IT solutions, combining technical expertise and industry knowledge. At the upcoming event, healthcare professionals can connect with our technical specialists and explore how we can seamlessly integrate digital technology tailored to meet the specific needs of healthcare organizations. At the event, we will showcase a range of cloud and cybersecurity solutions, communication and collaboration tools that ensure reliability and compliance in the healthcare industry. Join us in Tulsa to meet our team and discover how our technology can transform healthcare businesses, assisting them to remain compliant and achieve interoperability, balancing cost and functionality.
Why do Healthcare Professionals Need a Managed Service Provider? 
The need for managed IT services ranges from simple things like forgotten passwords to implementing cloud solutions and ensuring compliance and cybersecurity. When considering your healthcare practice, you must partner with a managed IT service provider who can handle your environment and deliver prompt support 24/7/365.
Managed IT Solutions help healthcare professionals ensure data security, privacy & compliance, streamline EHRs, practice management and document management and integrate digital technology with diagnostic workflows.
We Solve the Most Challenging IT Problems:
Guaranteed secure email communication
Remote management of mobile devices
Eliminated downtime
Stable online presence
Improved security
A move towards the cloud and virtual IT services
IT support at the moment you need it
At CloudScale365, we believe in delivering value to the healthcare sector by offering solutions that improve efficiency and reduce costs. Our team of experienced IT professionals is dedicated to helping healthcare organizations achieve their goals and meet the challenges of an ever-evolving healthcare landscape. By leveraging the latest technology and innovations, we help organizations to stay ahead of the curve and remain competitive in an increasingly competitive market.
We invite all event attendees to visit our booth and meet our team. We would be happy to hear more about your organization and discuss how we can help you achieve more with technology. Whether you're looking for a secure and compliant cloud environment, streamlined workflows, or next-generation telehealth solutions, CloudScale365 has the expertise and experience to help you succeed. Come and meet us in Tulsa, Oklahoma, on April 28 & 29, 2023, and find out how we can help you achieve more with technology.
Book a Meeting at the Event
If you are interested in scheduling a meeting with one of our representatives during the Annual Oklahoma Dental Association Meeting, please get in touch with us today to book your appointment. Our team will work with you to find a time that is convenient for you, and we look forward to the opportunity to discuss your IT needs in more detail.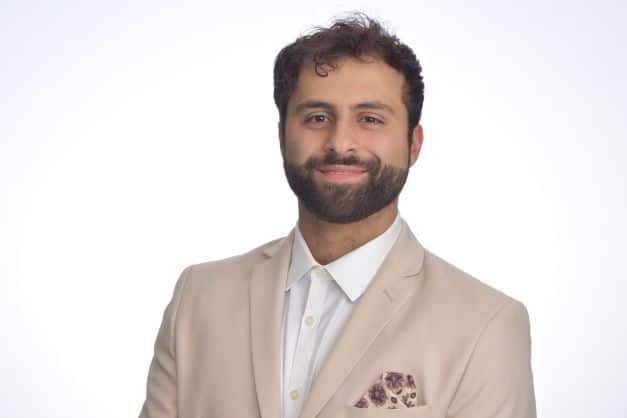 Book a meeting with Adam Bachir, Client Success Manager at CloudScale 365!
Adam will be happy to meet you, discuss your use case and suggest the relevant technology solutions which can help your business, boost your productivity, ensure compliance and online security.
Email Adam Bachir at abachir@cloudscale365.com
We can't wait to meet you!