With cyberattacks becoming more and more sophisticated and challenging to prevent, even the largest players in the tech market seem to be vulnerable and compromised. In addition, the increased usage of own devices (BYOD or bring your own device) does not make the job of organizations and security providers easier. Concerning all these, the endpoint security market is projected to have at least a 9% annual growth rate within the next 5-6 years.
Edge vs Endpoint Computing. What's the Difference?
The main difference between edge and endpoint computing is the resources used to run an application or a program. When you operate with such a program that is stored on a specific device, you mostly rely on localized computing – the resources (CPU, memory, disk space, etc.) of that unique device. This is what is meant by endpoint computing.
On the other hand, more and more often, we use devices to run applications that are hosted externally. The most common examples could be using your own device to manipulate all your organization's systems and data hosted in the cloud, playing online games stored externally, etc.
In these scenarios, and in many more, we mean distributed or edge computing.
Edge and Endpoint Computing Must Exist Together
For sure, the near future does not seem to make any of the computing models redundant. It is just the opposite – organizations, and enterprise architects, will need to combine them in the most efficient way considering a number of factors, such as:
Costs versus reliability or performance
Accessibility, availability, and responsiveness of an application
Storage space and other resources
In addition, market dynamics and the accelerated development of both end and edge computing would not make a choice easier.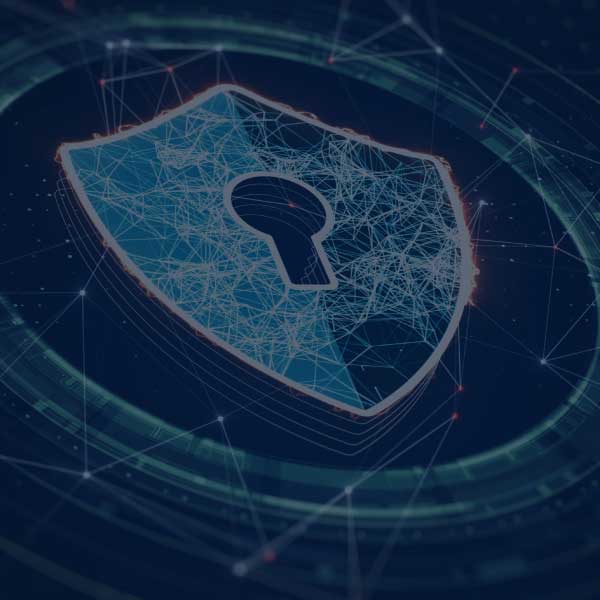 Let's Talk About Security
Since the beginning of the COVID-19 pandemic, endpoint security has become a hot topic for nearly every organization around the globe. While at some point in the past many enterprises had solved critical cybersecurity issues through centralization, the massive switch to working from home exposed them to new threats. All this was crucial for the development of the Endpoint Security market expected to reach $25+ billion by 2028.
End-point security solutions are needed to secure on-premises servers together with virtual and container workloads in public and private cloud environments.
Endpoint Security and Endpoint Protection
Endpoint security is part of endpoint protection and deals with securing end or entry points of user devices against being exposed to malicious actions. Endpoint security systems protect these endpoints on a network or in the cloud from cybersecurity threats. Some components of endpoint security could be:
Proactive web security to ensure safe browsing on the web
Advanced antimalware and antivirus protection
Integrated firewall to block hostile network attacks
Machine-learning algorithms to detect zero-day threats in near real-time


Endpoint protection, however, is all about examining files and data entering the network, freeing endpoints, and enforcing the potential of the cloud to fight against cyber threats. Some types of endpoint protection solutions are:
Endpoint Protection Platforms (EPP) – this is a type of solution deployed on endpoint devices (desktops, servers, mobile devices, etc.) that prevent file-based malware attacks, detect malicious activity, and ease the response to incidents and alerts. Usually, the activity of these platforms is assisted by cloud solutions and data that increase their efficiency and keeps them up to date with current threats.
Endpoint Detection and Response (EDR) – this category of endpoint protection solutions includes tools that detect security incidents, contain them at the endpoints, investigate them, and provide remediation guidance to restore affected systems. Usually, their activity is supported by various data analytics algorithms.
Extended Detection and Response (XDR) – this category offers better-optimized security than the previous two. Microsoft suggests that XDR broadens the scope of security, integrating protection across a wider range of products, including an organization's endpoints, servers, cloud applications, emails, and more. From there, XDR combines prevention, detection, investigation, and response, offering visibility, analytics, correlated incident alerts, and automated responses to improve data security and combat threats. 
It turns out that administrators often lack a single powerful tool that can help them defend the network, servers, workstations, and mobile devices they manage. Here is a short list of activities that they need to cover:
Know all your endpoints – make sure you have identified all devices and categorized them in terms of sensitivity and vulnerability before taking any further actions.
Consider IoT security – peripheral devices often lack or use generic passwords, which makes them an easy target for cyberattacks. Make sure to keep them well-secured and patched.
Enforce Data encryption – implement all best practices and tools to encrypt sensitive data – HTTPS protocols, email encryption, VPS usage, etc.
Introduce a BYOD policy – any personal device connected to your network is a threat unless you specify what type of devices and applications could be run.
Introduce a data access policy – determine basic protocols for data storage, usage, and access. Introduce different levels of access for people with different roles at your organization.
Increase the cyber risks awareness of your employees – beware that not all your people are prepared to cope with cyber security threats. Involve these people in basic training to educate them how to secure their passwords and recognize phishing emails or other malicious attempts.
Introduce advanced and automated endpoint protection – good old antiviruses and firewalls may not be capable of detecting sophisticated malware or unknown threats. Advanced endpoint solutions now come with a much higher potential to identify and deal with potential issues.
A great example for an advanced endpoint security solution has been developed by the CloudScale 365 team and offers:
Advanced security for all your data on all devices and networks
Zero-day protection
Innovative threat prevention powered by AI to catch static, dynamic, and behavioural symptoms
Robust response for complete attack remediation