Website maintenance begins immediately upon its creation. A vital part of its maintenance is ensuring that your website is secure. For a website to perform well, attract visitors and rank well in search engines, you need to take care of it regularly and ensure it is not hacked, which will usually cause a Google penalty and drastic rank lowering. If the website is CMS-based and is rich in content and functionalities, its maintenance becomes even more severe.
Ensuring Performance and Security for Your Website
Part of the things you need to keep in mind to guarantee your website's security and performance are:
Regular website backups – you can use the built-in hosting capabilities or take advantage of managed backup services by your hosting provider and ensure you have your website and data secure.
Dev/Staging environment – we recommend you create a copy of your website in a staging environment. This will help you test updates, upgrades, new features, and ideas on it and not on the live website version. Thus minimizing website downtime and chances of being hacked due to using an unsecured plugin for example.
Regular updates on the website and the plugins you use – extremely important for CMS systems like WordPress is to stick to the latest up-to-date version of the CMS. And of course – do not forget to check if your plugins are also up-to-date. Our recommendation is to test all updates on the staging environment and then replicate them live.
Ensuring good page load time – Fast loading on desktop and mobile devices affects the user experience and search engine ranking. Therefore, the more optimized and faster your website is, the better the user experience and the positions in search results.
The Importance of Regular Updates
The lack of updates to CMS like WordPress can and will affect your site, making it easier for security breaches to occur, hence, the loss of business, money, time and damage to your reputation will become a fact. This is a risk you should not take in the age of technology.
Why should you keep your site up to date?
SECURITY PATCHES are applied to resolve vulnerabilities that hackers can exploit.
Corrects errors and bugs found in previous versions.
Performance Improvements.
New features and added security.
Avoid compatibility issues with newer versions of PHP or WordPress.
The Consequences of Having Your Website Hacked
Being hacked can lead to different situations and scenarios. A few examples of malicious actions and consequences of your website being hacked are:
Phishing – Malicious pages are added to your site and mimic another site. A malicious page is a copy of a page from a legitimate site. The page usually has a login form in which your customers enter their login details without suspecting that it is a fraudulent page.
Website Defacing – Changing the appearance of your website, including images and content usually on the home page.
Malicious Redirects – Redirect visitors to malicious and phishing sites. Usually causes a significant dropdown of your website's Google Rank.
Blacklisting – These are lists that record hacked sites. The lists are public, and browsers can access them, thus alerting site visitors of potential danger. Also affects your domain reputation and email functionality.
Data breach – data breach exposes confidential, sensitive, or protected information to an unauthorized person. It causes a significant loss of customer trust and leads to financial loss.
… and many more.
Building a Website Maintenance Plan
CloudScale365 advises working with your developers on a maintenance plan to ensure your WordPress is kept up to date and functional. Here are some tips on how to accomplish this:
Create a development copy of your site where developers can perform the updates and play around to ensure website functionality or correct any compatibility issue caused by the update.
As we mentioned above, you can have a staging environment where Developers can push their work for User Acceptance Testing (UAT)
Have a team that can test the up-to-date website. Your company users that constantly work on your site would be the best ones to detect any problem caused by the updates, don't rely only on the testing performed by Developers.
Before pushing changes to production, always take a backup of your site, so in case it is necessary to roll back, you can quickly restore to a working version of your site.
Have a workflow to push changes to your production site and perform a new QA against it to ensure all is properly working. Developers can look at different options for versioning to make this a seamless process.
If you currently don't have developers, here are some of our recommendations:


Back Office Thinking
Paul Keogan, CEO
BackOffice Thinking was founded in 2006 and has helped hundreds of nonprofits increase their impact by making better use of technology. Among other services, we design websites, develop custom integrations, conduct strategic assessments, and provide crucial ongoing support. Our Proactive Support plan allows you and your team to stay focused on your mission while we keep your systems safe, applying regular patches and upgrades as needed, along with monitoring product and service notifications to determine potential impacts. You can rest easy knowing your site is performing well and that you've minimized your exposure to hacks and other security threats.
Get in touch with them at (610) 709-6570 or sales@backofficethinking.com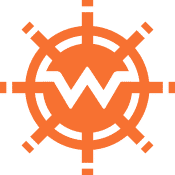 Wheelhouse Creative
Kevin Ashburn, Owner
Wheelhouse Creative is a web design and development agency delivering custom solutions for both large and small businesses looking to grow sales and brand awareness. Our experience working in a wide array of industries has allowed us to craft a refined approach that helps your business deliver on its full potential: On time. On budget. On point.
Get in touch with them at (207) 712-4483 or kevin@wheelhousemaine.com